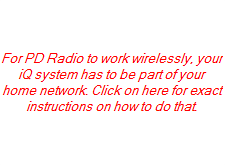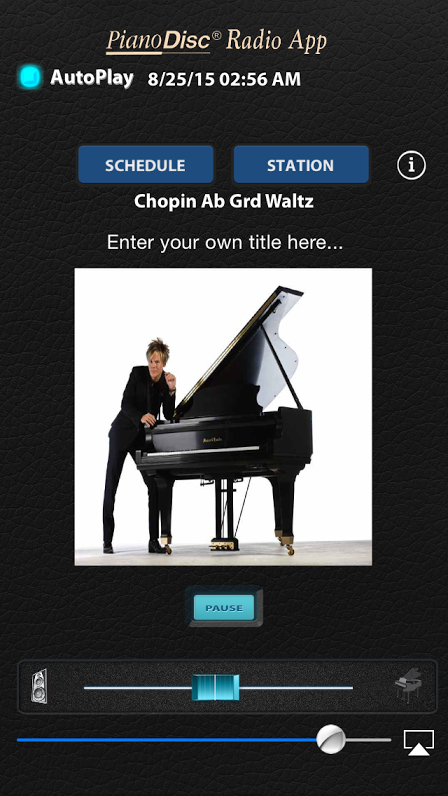 Serves as Play and Stop buttons.

AirPlay icon... Send PD Radio to your piano as long as the piano is part of your home network.
Balance control between piano and speaker although most PD Radio music is piano only.
Touch to enter your own cover photo.
Touch to enter your own title.
Currently playing song.
Takes you to this site for help.
Choose between to PD stations.
Schedule your piano to play automatically.
Indicates that piano is scheduled to play.

Master Volume




ONLY $4.99 ON THE APP STORE